I'm sorry for the lack of updates. I've been really busy with other things. I will be taking better care of the site this year I promise.
First off I made a new layout for the gallery. It's simple but I just love this picture of Majandra and had to use it. Hope you like.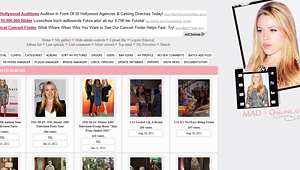 I also added lots of new pics from 2011. Enjoy!
GALLERY LINKS:
[wp-svg-icons icon="link" wrap="b"] Appearances > 2011 > 2011-05-14: Disney ABC Television Group Hosts "May Press Junket 2011"
[wp-svg-icons icon="link" wrap="b"] Appearances > 2011 > 2011-08-07: 2011 Disney ABC Television Press Tour
[wp-svg-icons icon="link" wrap="b"] Appearances > 2011 > 2011-09-23: 9th Annual Teen Vogue Hollywood Party